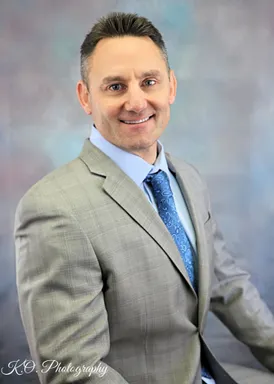 Dr. Glenn A. Bager has a Doctorate Degree from Life University in Marietta, Georgia. Prior to earning his Doctorate, Dr. Bager earned a Bachelor's Degree in Biology from Kean University in 1997 and was a member on Kean's Championship Football Team in 1994. He began early in his career specializing in the treatment of herniated disc injuries from becoming certified in DRX-9000 Spinal Decompression Technique. He is licensed by the National Board of Chiropractic Examiners Part I, II, III, IV, and Physiotherapy.

In the past 15 years, Dr. Bager became nationally recognized for his extensive work using non-surgical spinal decompression technology along with being certified in Manipulation Under Anesthesia. To date he has performed thousands of successful spinal decompression therapy treatments utilizing these breakthrough methods.

Additionally, he is the Founder of Colonia Spine & Wellness Center, PA, a multi-specialty wellness practice which includes Pain Management, Chiropractic, Physical Therapy, Acupuncture and Nutrition. Dr. Bager prides himself in the creation of this unique, multi-disciplinary facility which affords the patient with the optimal care and rehabilitative measure to achieves patients goals. Dr. Bager's previous background in herniated and bulging discs, Colonia Spine & Wellness is the leading facility in the country with non-surgical decompression treatment via the DRX-9000 and Triton.

Dr. Bager has received several awards for his accomplishments and devotion to patient care. From being recognized by "NJ TOP DOCS" and also being nominated as one of America's Top Chiropractors, Dr. Bager states there is no award greater than the rewarding feeling of helping others.